Sale!
English For Small Starts
Online English Courses by English Olympiad
ইতোমধ্যে কোর্সটি জনপ্রিয় হয়ে উঠেছে।  প্রয়োজন অনুযায়ী আলাদা আলাদা করে কিছু ক্লাসও নেয়া হবে। এবারের অনেক শিক্ষার্থী ও অভিভাবকদের আগ্রহের কারনে আমরা এই অনলাইন কোর্সটি আয়োজন করেছি।
Add to cart> View Cart> Proceed to checkout> Click on G of Google LOGO top left (Login with your Social ID).
  Login with your Social ID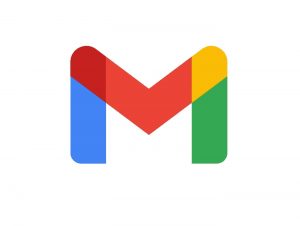 Course Fee: 6000 BDT (Regular)
3060 BDT ( 50 % Discounted Fee now)
Please complete your bKash payment first, then fill-up the form below.
1. bKash Payment Service (Merchant):
Payment bKash Number: 01903961204 (Merchant )
[] Dial *247#
[] Select 3 (Payment option)
[] Type 3 in Reference option
[] Type 3 in Counter option
You can also use bKash App to PAY
For Details:
[] Email: englisholympiadbd@gmail.com
Support Contact: 01850880613
Email: englisholympiadbd@gmail.com
Start Learning English Online Today with English Olympiad
This is a new and simple way to learn English online. Our full online English courses are created by experienced English teachers and allow students to work through high-quality video lessons at any time on any device. You can monitor your progress through each course and go over any lessons you found hard again and again.
English Olympiad offers a wide range of English language courses you can take online, anywhere, anytime.
More than 30 video lessons
MCQ/ Test/ score ++
Scheduled Teaching
50% Discount on the course is on…
First Class will start from now
Teaching with Examples
Professional teachers
Questions after classes
Remedy Classes
Learning from home
Guardian can submit supportive questions for remedy class
100% Preparation support for English Olympiad
Structured Online Courses
6 levels: Kids to Seniors
Learning materials & practice activities
Please login with

Google

and after checking out and payment again log in with

Gmail.

You will have a Dashboard after login and Course Details.
Please check the video to know more about how to continue the online course.
How to Admit at English Olympiad Online Course>>
How to continue Courses with Dashboard>>
Course Fee: 6000 BDT (Regular)
3060 BDT ( 50 % Discounted Fee)
Please complete your bKash payment first, then fill-up the form below.
1. bKash Payment Service (Merchant):
Payment bKash Number: 01903961204 (Merchant )
[] Dial *247#
[] Select 3 (Payment option)
[] Type 3 in Reference option
[] Type 3 in Counter option
You can also use bKash App to PAY
For Details:
[] Email: englisholympiadbd@gmail.com
Add to cart> View Cart> Proceed to checkout> Click on G of Google LOGO top left (Login with your Social ID).

  Login with your Social ID  

Support Contact: 01850880613
Email: englisholympiadbd@gmail.com
Description
English For Small Starts