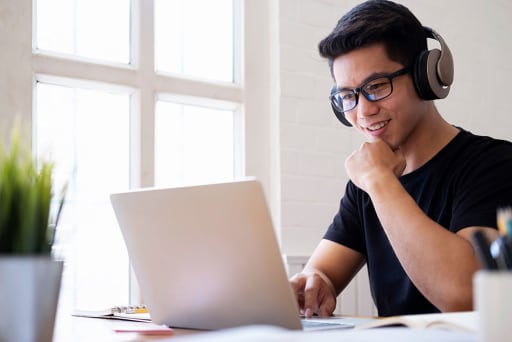 About Course
Online English Courses by English Olympiad
Start Learning English Online Today with English Olympiad
This is a new and simple way to learn English online. Our full online English courses are created by experienced English teachers and allow students to work through high-quality video lessons at any time on any device. You can monitor your progress through each course and go over any lessons you found hard again and again.
English Olympiad offers a wide range of English language courses you can take online, anywhere, anytime.
More than 30 video lessons
MCQ/ Test/ score ++
Scheduled Teaching
50% Discount on the course is going on…
Teaching with Examples
Professional teachers
Questions after classes
Remedy Classes for High Flyers
Learn from home
Guardian can submit supportive questions for remedy class
100% Preparation support for English Olympiad
Structured Online Courses
Learning materials & practice activities
Show More
What Will You Learn?
100% Preparation support for English Olympiad

Being Skilled for any International Assessment
About the instructor
Course Curriculum
English For High Flyers
Lesson-1 Fillers of Speaking

Mr Bean using Fillers

Fillers MCQ

Lesson-2 Mistakes and Body Language

Lesson-3

Questions on Lesson-2

Lesson-4 IPA Part 1

Questions on IPA

Lesson-5 Crossword Puzzles Part-1

Questions on Crossword Puzzles

Lesson-5 (Tongue Twisters Part-1)

Questions on Lesson-5 (Tongue Twisters)

Lesson-6 (Speech & Presentation)

Questions on Lesson-6 (Speech & Presentation)

Lesson-7 Words from Arabic

Questions on Lesson-7 (Words from Arabic) 

Lesson-8 Words from French

Questions on Lesson-8

Emotional intelligence Lesson-9

Signs of High Emotional Intelligence Lesson-10

Signs of Low Emotional Intelligence Lesson-11

Questions on Emotional Intelligence

Lesson-12 Words from Japanese

Lesson-13 Words from German

Lesson-14 IPA 2 Practice

Lesson-15 Speech and Presentation

Lesson-16 Words From Dutch

Lesson-17 Words From Italian

Lesson-18 Words From Spanish

Lesson-19 Environment

Lesson-20 Ethos Logos and Pathos

Lesson-21 Analogy-1

Lesson-22 Analogy-2

Lesson-23 Analogy-3

Lesson-24 Antonyms-1

Lesson-25 Antonyms-2

We will upload questions here based on all the Words from Lessons.